Tikilluarit. Welcome.
We have Greenland in our hearts
Tikilluarit means welcome. We are specialists in Greenland, and we know the country from north to south. Every town and settlement. Every fjord and mountain. Our focus and knowledge make us the best travel partner for the adventurous tourist or busy business traveler when traveling to Greenland. We speak the language. We know the culture. We are committed to local conditions and support social projects. We emphasize a high degree of ethics borne by integrity and credibility. We do this with Greenland in our heart. We are Greenland.
The world's largest travel agency specializing in Greenland
Greenland Travel offers adventure and business trips. To Greenland. In Greenland. And from Greenland. Our expertise and professionalism mean that we can always offer products and solutions that emphasize our position as the preferred Greenland travel specialist. Both to private and business customers.
Buying a trip is a matter of trust, and we are doing everything in our power to make sure that you can be sure of a good trip. We keep in sync with our partners in Greenland and stay up to date with accommodation standards and the development of products so that we can always give you the best advice. When developing products, we listen to feedback from previous customers, our tour guides, and carry out test trips.
Greenland Travel has 35 years of experience in selling trips to Greenland and, overall, our employees in the office in Copenhagen have lived in or traveled for 454 years in Greenland. If we count our four offices in Greenland and also our entire guide corps, we will probably reach about 1,000 years – and we can say with confidence that there is no town, settlement, or sheep farm where at least one of us has been!
For the adventurer and the business traveler
Greenland Travel offers a large selection of unique package trips and tailor-made trips, created to meet the needs and wishes of our customers. Also, we offer group travel, conferences, and incentive travel trips.
Our business departments in Denmark and Greenland are specialists in planning business trips to, from or in Greenland and always make the logistics match your requirements.
We create a unique travel experience and give the adventurer the trip of a lifetime – and the business traveler will feel safe all the way.
360° service
To us, good service is a priority. We consider it an essential part of the product we want to deliver to you as a customer. We know that it is important that our customers get the best possible service and advice so that they can make the best decisions about their trip.
98% of our customers recommend us because of our good service. We have local offices in Greenland, which also makes us more accessible no matter where you are on your trip. And we are never farther away than a call or an email.
Security
We are a member of The Danish Travel Agency Association and an IATA agent – your guarantee for a serious travel agency. Naturally, we are also a member of the Danish Travel Guarantee Fund.
IATA
Greenland Travel is a member of IATA (International Air Transport Association). As a certified IATA agent, the agency must comply with financial requirements regarding solvency and liquidity in addition to strict training requirements for our staff. Membership means that Greenland Travel is authorized to issue tickets to most airlines in the world.
The Danish Travel Agency Association
Naturally, we are a member of the Danish Travel Agency Association (DRF). To become a member of the Danish Travel Agency Association, we must meet several criteria for professional skills and finances. Therefore, it is a quality stamp for you as a consumer to know that your travel agency is a member of DRF. As a member, we have, among other things, taken out compulsory extended liability insurance, which ensures that you as a consumer receive a paid compensation sum paid out if you have incurred an injury for which the organizer/agency is responsible. Furthermore, membership of the DRF means that we are obliged to fulfill orders from the Appeals Board for Package trips in Denmark (Pakkerejse-Ankenævnet) if we have not been able to reach an agreement with you about a complaint. Naturally, we strive to ensure that this does not happen.
Part of a unique value chain: Air Greenland Group
Greenland Travel is part of the Air Greenland Group. This gives you extra value as a customer, as we have access to the group's specialized skills and a large network of professional partners all over Greenland.
In addition to Air Greenland and Greenland Travel, the Air Greenland Group consists of Hotel Arctic in Ilulissat and World of Greenland in Ilulissat.
To our customers, this means professional and safe transportation and security during your stay in Greenland. We can handle every aspect of your trip – from airport transfers and booking of hotels to planning unique excursions.
Greenland Travel has offices in Copenhagen, Aalborg, Sisimiut, Ilulissat, Qaqortoq, and Nuuk. Because of the time difference between Denmark and Greenland, it is especially advantageous for you that we have local partners and departments.
Air Greenland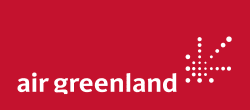 Greenland's national airline was established in 1960. Initially named Grønlandsfly, in 2002, the company changed its name to Air Greenland and has lived through rapid development in the 60 years since it was founded. From waterplanes to jets, from helicopter service to scheduled flights with fixed-wing aircraft. Today, the aircraft fleet consists of 11 fixed-wing aircraft and 21 helicopters. Air Greenland operates international routes to and from Copenhagen, Denmark and Keflavik, Iceland, and a large number of domestic routes in Greenland. The company's charter department performs tasks in connection with expeditions, mineral exploration, flightseeing, search and rescue, and much more.
Hotel Arctic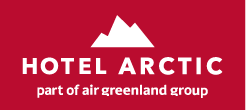 Hotel Arctic is a 4-star hotel with 5-star conference facilities in Ilulissat in Disco Bay, 300 km north of the Arctic Circle. The hotel has 90 rooms, including 22 in the superior class, 21 in the superior plus class, and nine suites. There are two conference halls, two meeting rooms, a restaurant, and a brasserie and bar. For many years, the hotel has hosted major international conferences, including EU summits and meetings for US senators and congresspeople as well as international groups.
World of Greenland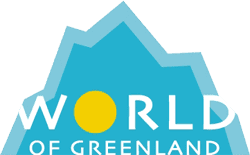 World of Greenland is a partnership between Greenland Travel and Ilulissat Travel. World of Greenland is located in Ilulissat in the Disco Bay and offers excursions by boat and helicopter, and hiking to visitors. Also, the company serves cruise ships and operates Ilulissat Youth Hostel, Glacier Lodge Eqi (at the Eqi Glacier) and Ilimanaq Lodge (in the settlement of Ilimanaq).
IKIORSINNAAVATSIGIT?
CAN WE HELP YOU?
You are always welcome to contact us if you want to know more about Greenland Travel or need advice for and guidance with your trip. As an adventurer or a business traveler.