Maria had never really planned to travel to Greenland. Instead, it had always been the allure of southern sun that pulled at her when it was holiday time. She was not drawn to Arctic destinations, but Greenland spoke to her because of one thing:
"I am very much into Christmas, and I had seen the TV show "Santa's Gang in Greenland." The idea of going to Greenland comes from that show. You connect Greenland with Santa Claus, don't you? And then it's also a really unique destination, so I thought we should try going," Maria laughs when we talk to her on the phone. "I started thinking about going to Greenland five years ago, so the trip was on my mind for quite a while. In 2020, we finally had the time and money to go for it."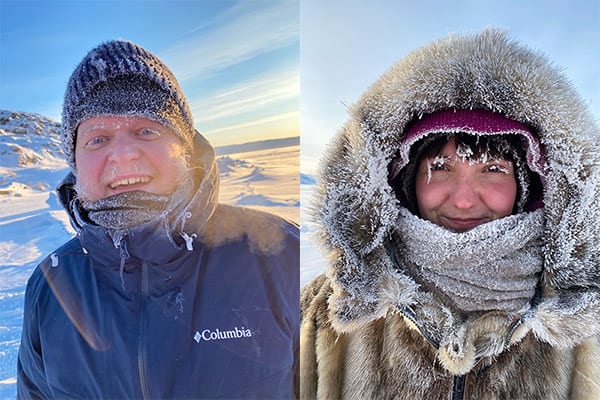 Play and Adventures in the Snow
Maria and Mikkel left for Greenland in February of 2020, just before the world began to shut down due to the coronavirus. Maria had googled various trips, and the choice fell on the Greenland Travel 5-day winter trip to Kangerlussuaq with the excursion package. "We bought a package where everything was planned. It just suited us really well. It was a group trip, so we did not have to think about anything when we left. The tour had a mix of everything we wanted, including northern lights and dog sledding, and those were the things I had imagined I would like to experience up there. It was exciting, and I kept getting surprised even though I had read about everything beforehand," Maria says.